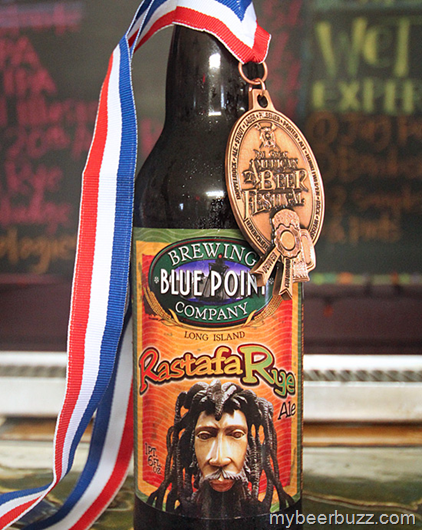 From Blue Point:
We're proud to announce that RastafaRye Ale has won its second award at the highly competitive Great American Beer Festival (GABF). The largest festival of its kind, the event sold out in 20 minutes during the public ticket sale in July and saw nearly 50,000 in attendance at the Colorado Convention Center in downtown Denver. The 3-day festival took place October 10-12 with the awards ceremony being held Saturday where Brewmaster Mark Burford and the crew was happy to receive the bronze medal from beer legend Charlie Papazian in the rye beer category.
This year marked the festival's largest public attendance along with the most competitive entries submitted. Several hundred breweries sent in more than 4,000 beers in hopes of winning recognition in 100+ style categories. The GABF judging panel consisted of beer experts from 11 countries who awarded their prestigious gold, silver and bronze medals to be recognized around the world as symbols of brewing excellence. The ultimate goal of the Great American Beer Festival is to identify three beers that best represent each beer style category. You can learn more about the festival and see the full list of winners here.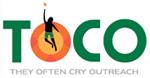 RastafaRye Ale was first brewed in 2009 and won a silver medal at GABF that year. The beer style quickly gained popularity around this time as rye became more readily available to brewers rather than only liquor distillers. Once the name had been decided and the beer's immediate popularity ensured it would remain in the full-time lineup – it was time to pay homage to the true inspiration. In the spirit of the Rastafari, a portion of proceeds of RastafaRye Ale is donated each year to They Often Cry Outreach (TOCO) to benefit underprivileged children in the Caribbean.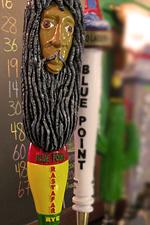 Look for the recognizable Rasta tap handle in finer craft beer bars and restaurants and bombers in your better beer stores. Enjoy!
Availability – year round
Technical Specs – 1.066 OG, 40 IBU, 7.5% ABV
Offerings – keg, growler, draft, 22-oz. bottle
.