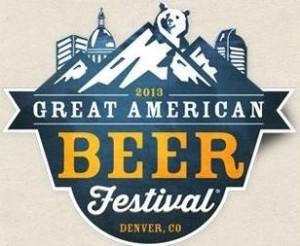 Although seemingly a new trend, craft beer has actually been a solid niche market in the U.S. for many years, mostly spurred on by passionate home brewers. In fact, Charlie Papazian, a nuclear engineer turned passionate home brewer (and author of The Complete Joy of Home Brewing) started the first Great American Beer Festival (GABF) in 1982 in a hotel in Boulder, Colorado. It featured 22 breweries, 40 beers, and 800 attendees. The festival quickly grew in popularity and moved to it's current city, Denver, in 1984. The festival has continued to grow and is now hosted at the Denver Convention Center, featuring over 620 breweries and expecting about 50,000 attendees.
As the festival has evolved, so has its vision of itself; and recently, it has adopted the ecological mindset of many of the breweries it showcases. Notably, six years ago, the GABF started a sustainability program, seeking to reduce its carbon footprint, and the waste it contributes to Denver area landfills. Improvements have been steady, and in 2012, the fifth year of the program, the GABF successfully diverted just over 70% of its total waste from landfills.
2013 will mark the sixth year of sustainable initiatives and the GABF is aiming for an 80% "diversion" rate. In addition to recycling, the GABF plans on implementing energy saving techniques, such as running the house lights at 50%. Another addition, to In 2013, the GABF is working with non-profit organizations to increase awareness and education over its efforts, and ensure that it is achieving its goals.
Revolutionary Spirits will be attending this year's GABF focusing on the sustainable initiatives of the GABF, as well as many of the attending breweries. Continue to check back on 2nd Green for the latest updates. You can follow us on Twitter at @RevoSpirits and you can "friend" us on the beer app. Untappd @RevoSpirits.
You can read more about the sustainability efforts of the GABF on its website.