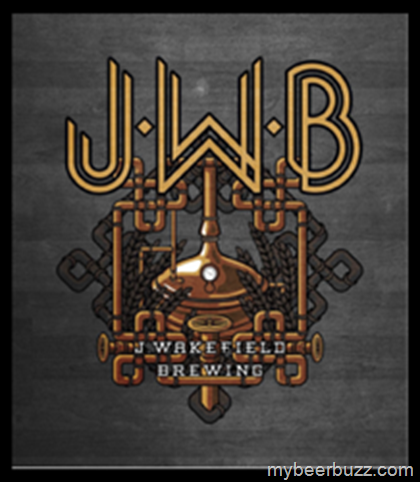 From J Wakefield Brewing:
Miami, FL October 16, 2013/mbb/ –
With the 2013 Great American Beer Festival having ended in Denver last weekend, Jonathan Wakefield is already thinking ahead. As a reward for loyal contributors to the crowdfunding campaign for J Wakefield Brewing, Wakefield is offering an all expense paid trip, for two, to next year's event.
The Great American Beer Festival is the premier U.S. beer festival and competition. Each year, #GABF represents the largest collection of U.S. beer ever served, in a public tasting event plus a private competition. GABF brings together the brewers and diverse beers that make the U.S. the world's greatest brewing nation. GABF was founded in 1982, and has been growing and evolving along with the American craft brewing industry ever since. The Great American Beer Festival takes place at the Colorado Convention Center in Denver.
For next year's event, one lucky duo will be a part of the JWB Team and will be participating in GABF events. The package also includes VIP access, air travel and hotel accommodations. It's the ultimate opportunity for craft beer enthusiasts to be a part of the entire experience from end to end, pouring, participating, getting behind the scenes, joining the JWB team at VIP events – if Johnathan Wakefield and the JWB team are doing it – so are you!
The J Wakefield Brewing crowdfunding campaign was established to open the doors of J Wakefield Brewing in Miami, FL. In order to open the new Miami brewery, Wakefield turned to crowdfunding and began a campaign on the premier craft beer crowdfunding platform; CrowdBrewed.com. The campaign quickly exceeded its goal and will provide all of the required funds, thereby assuring that the doors to J Wakefield Brewing will be open within the next few months.
The crowdfunding campaign is going to end on October 25th. Anyone interested in this opportunity should visit the J Wakefield Brewing campaign and look to the bottom of the rewards, on the right hand side.
In addition, the campaign is also offering an opportunity to brew a special collaboration beer with both Cigar City Brewing's Wayne Wambles and JWB. Cigar City's, "Poblano" was the winner of this year's GABF Pro-Am Competition.
.